Lust at first listen, love at first sight
God of wine, theater, celebration, ecstasy, libido and gratification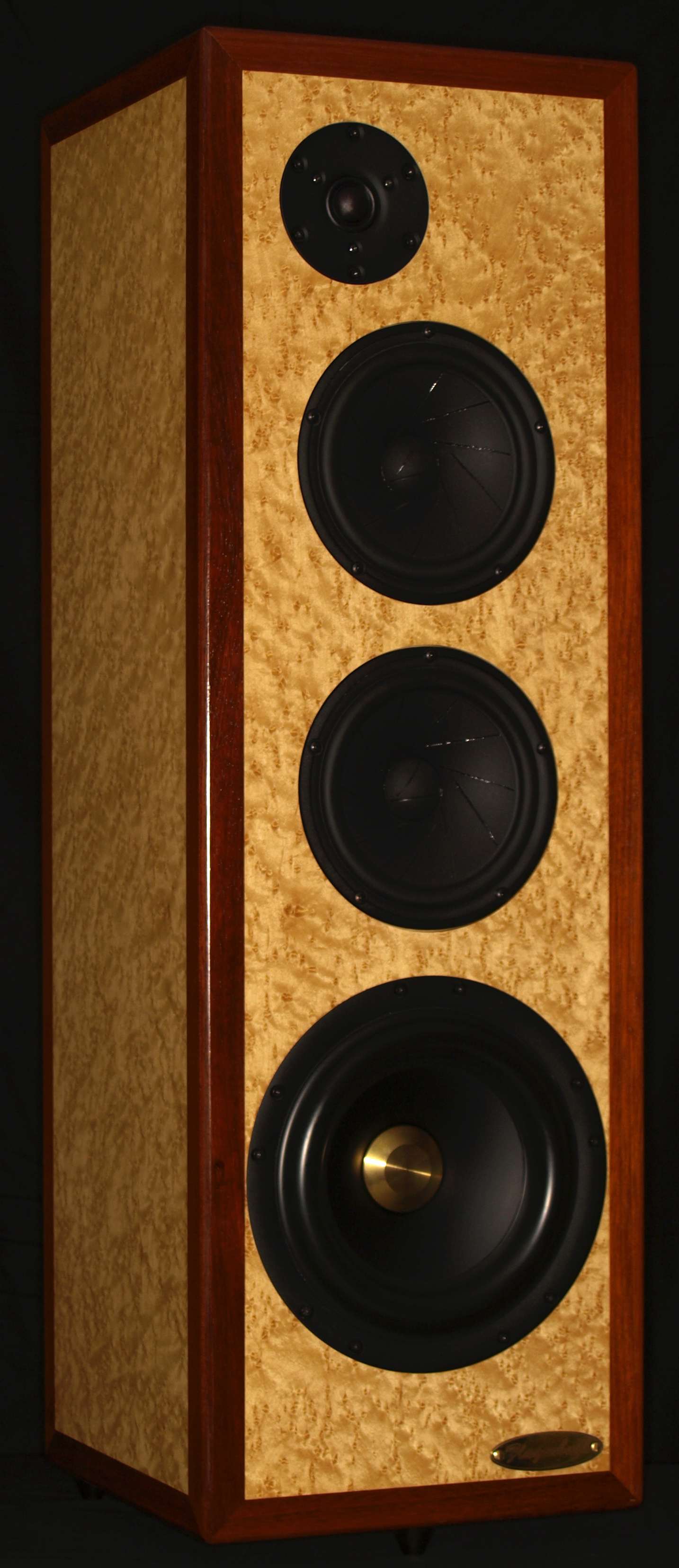 These Flagship speakers aim to please and please they do; the result of more than 3 years in design and development. Over 200 hours of build time goes into the production of the cabinets alone. However, their beauty is not simply skin deep.
Dionysus boasts remarkable full bodied sound with exceptional clarity and imagery. Sound is clean through the entire spectrum with sweet, non-harsh highs, full-bodied mids and clear bass gently rolling off into bone rattling lows.
33 Hz to 34 kHz +/-3dB (click to view)
6.4 ohm impedance
Sensitivity: 88dB @2.83V/1m
Bi-amp capable
20-250W power handling
Cabinet dimensions (WxDxH):
12.5x12.5x37.75 inches
Weight: 80lbs each
1 inch thick Baltic birch plywood panels. Your choice of real wood veneer and solid hardwood edging.
As with all Flagenbush speakers, custom made to order for you, by me.
Price as shown: $18K pair
Shown with birdseye maple veneer and jatoba hardwood. Speaker covers and other options are available. Left and right speakers are mirrored matching.