Rolling thunder
God of earthquakes, horses and the seas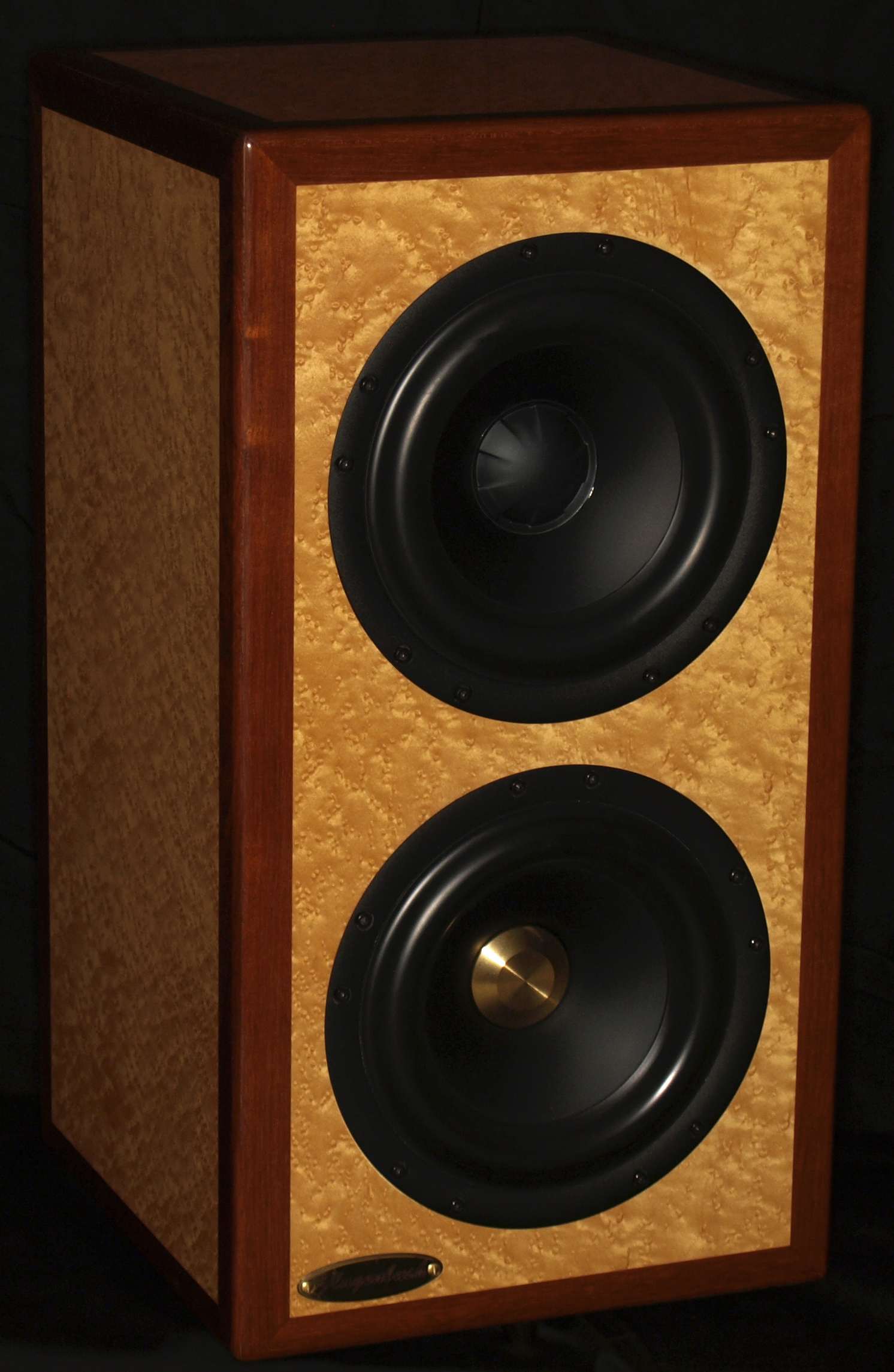 You can feel it. If you long to feel the earth quake, the hoof beat of horses and the seas crash against a rocky shoreline, Poseidon will fill that void in your chest with ease.
This little monster is quite beastly under its beauty, surpassing the deep presence of many 15" subwoofers on the market. Yet, it will reveal every nuance of a gentle heartbeat without heavy handed colored resonance or distortion.
Poseidon is the perfect combination of beauty and beast. With a footprint of just over 1 square foot, one might say that it is the Yoda of subwoofers because you certainly can't judge it by its size.
Cabinet dimensions (WxDxH):
13.75x13.75x25.5 inches
Weight: 75lbs
1 inch thick Baltic birch plywood panels. Your choice of real wood veneer and solid hardwood edging.
As with all Flagenbush speakers, custom made to order for you, by me.

Price as shown: $7K each. Shown with birdseye maple veneer and jatoba hardwood. Speaker covers and other options are available.