The perfect match for an imperfect world
The functional rebel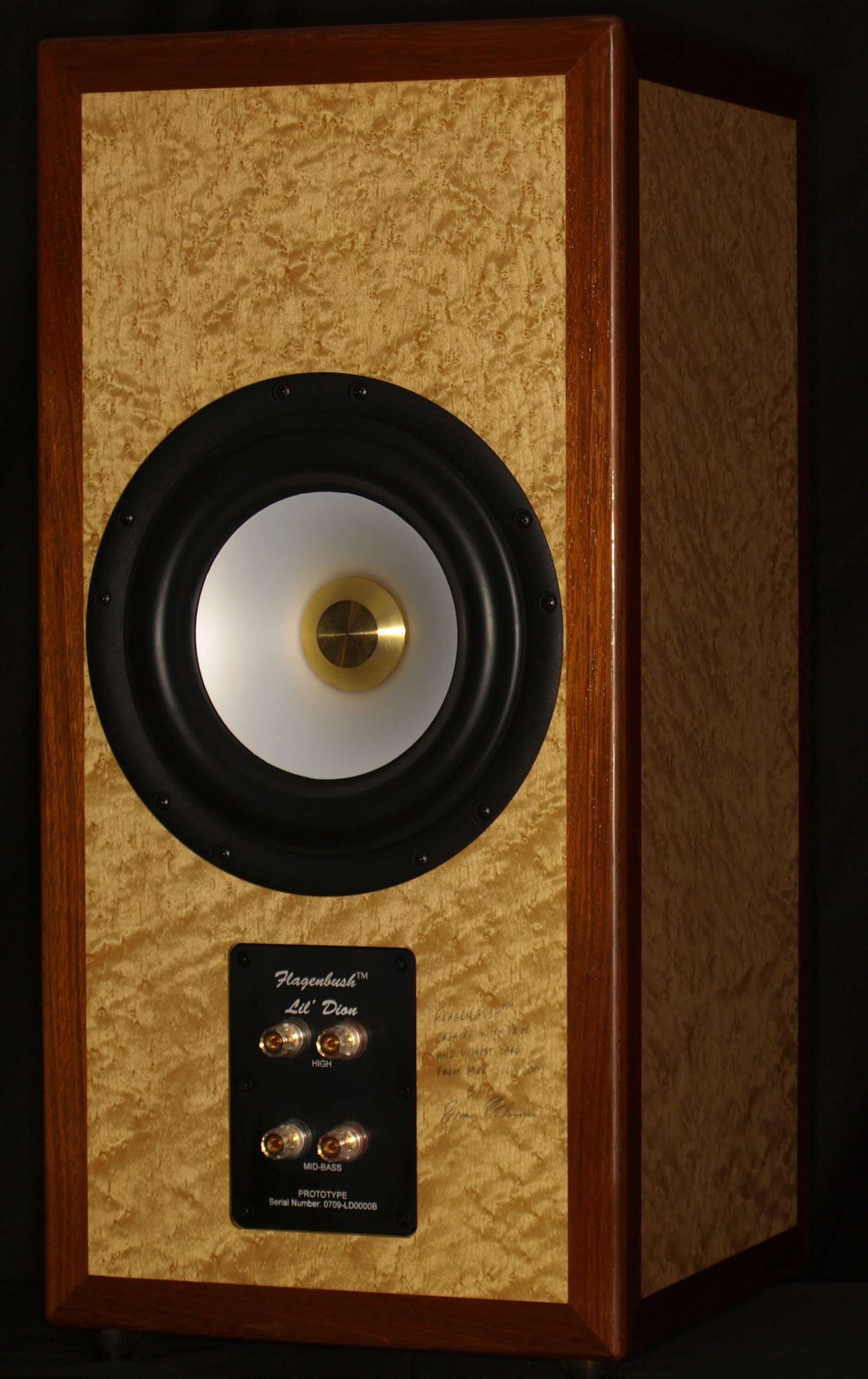 Not your typical full-size towering floor-stander and too big to be rightfully called a mini-monitor, Lil' Dion is a bit of a rebel. Still he fills that mid-size niche very well. Named after his father Dionysus, Lil' Dion has a lot of the same body and soul.
38 Hz to 30 kHz +/-3dB,
excluding passive influence.
6.2 ohm impedance
Bi-amp capable
20-250W power handling
Cabinet dimensions (WxDxH): 12.5x12.5x23.5 inches, weight: 60lbs each
1 inch thick Baltic birch plywood panels. Your choice of real wood veneer and solid hardwood edging.
As with all Flagenbush speakers, custom made to order for you, by me.
Price as shown: $16K pair. Shown with figured birdseye maple veneer and jatoba hardwood, silver passive cone option. Speaker covers and other options are available. Left and right speakers are mirrored matching.